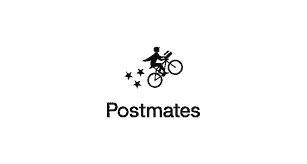 UPDATE: Uber shut down the Postmates fleet platform and you cannot apply anymore for a job as a Postmates driver. Please see Apps like DoorDash for more options to make extra cash driving.
In an increasingly gig-driven economy, it can be difficult to know what gig jobs are worth your time and which ones will end up being a flop. More and more people are turning to apps and companies that allow them to drive to make extra income.
There are a lot of choices out there, from driving people via Lyft and Uber, to delivering food through DoorDash, Grubhub, Instacart, Shift, Uber Eats, and Postmates. Since there are so many options, you might be trying to narrow down which one is most lucrative. Which leads to the question: how much do Postmates drivers make?
How Much Do You Make with Postmates?
A Postmates spokesperson boasted that their drivers make an average of $19 an hour, but that doesn't necessarily mean that's the rate you can expect. A little further research on salary sites like Indeed and Glassdoor will show that actual Postmates pay varies widely. Some drivers report earnings of only $6 an hour, while others have said that they make more than $26 an hour on average. So why is there such a big difference in reported wages? It comes down to three main factors.
Location, Location, Location
Depending on where you live, there may not be much of a demand for food delivery services–or the market could already be flooded with better-known companies. For example, some drivers in Southern California say that they earn about $9 per delivery and do roughly two deliveries per hour. Users in the Midwest say that they make around $7 per delivery but only get an order every two or three hours.
Time of Day
The time that you are available to drive can be just as important as where you live. After all, without demand there is not much chance of making a decent wage. If you are looking at doing this as a full-time job, it's best to drive at peak times, such as the lunch hour, dinner time, and after the bars close. If you won't be available to work those hours, then you are less likely to get multiple orders, thereby reducing your overall hourly wage.
Gas Prices
Delivery services like Postmates require their drivers to use their own cars and pay for their own gas. If gas prices are high, then you could be spending a lot of your earnings on filling up the tank.
How much gas you use will also depend on how busy you are, how far you're willing to drive for orders, and what kind of vehicle you drive. Someone in a small car who only accepts orders within a five-mile radius will have much lower expenses and net more money than someone in a large vehicle accepting orders up to fifteen miles away.
If you do choose to drive for Postmates, keep track of your miles so that you can write them off on your taxes, as this can help to offset the cost of gas.
Postmates Earnings Breakdown
While we've discussed how widely rates can vary, there is a method to the madness. Postmates uses a formula to determine how much drivers will be paid. This formula varies by city and state, so check their full list here for more specific details.
Here's what you'll earn with Postmates, with the exact numbers depending on your market:
A set amount for each completed pick-up
A set amount for each completed drop-off
A per-minute-waited rate for the time you spend at the pick-up location
A per-mile rate for the distance between the pick-up and drop-off locations
100% of the tips you earn
Before choosing any driving job, it's worth it to talk to people in your community who have experience driving for the company. They can more accurately convey the state of market to you and give you a better idea of how much money you can make driving for Postmates and other delivery services.
Reddit has multiple forums (including r/Postmates) where you can research average pay, supply and demand, and talk to other drivers before picking the gig that is best for you.
For more details on how Postmates works, how to get started, and how it compares with DoorDash, head to our article Postmates vs. DoorDash: Which Pays More?
The post How Much Do Postmates Drivers Make? appeared first on Dollarsanity.